Heading into 2021 and with the end of lockdown possibly in sight, it feels like a good time to reflect on the past year (and my first six months of mini painting). To set myself some targets and to keep trying to form positive habits.
Only My Progress Matters
Six months of mini painting abridged in a single gallery. I painted close to 100 minis in the second half of 2020. I also had several near breakdowns where I decided I was going nowhere after looking at the work of others.
I need to look back at my own work to remind me of where I've come from and where I am in the journey.
Always be Learning and Sharing
It's easy to take in a bunch of ideas and go away and find yourself repeating techniques or relying on certain ways of painting as a crutch.
I aim to regularly try new ideas and techniques and to pass on what I learn.
To do this I have curated a series of ongoing YouTube playlists to keep me inspired. Please feel free to use them yourself.
I'd also advise that you subscribe to some if not all of the following channels:
Hobby Often
You can't always rely on new techniques to move you forwards. Sometimes you just need to repeat and refine.
I will try to paint every day and maintain a hobby streak.
At the time of writing I am 14 days in to a streak and approaching 40 hours of hobby time logged. Sitting down every day to paint is the fastest way to develop and progress skill.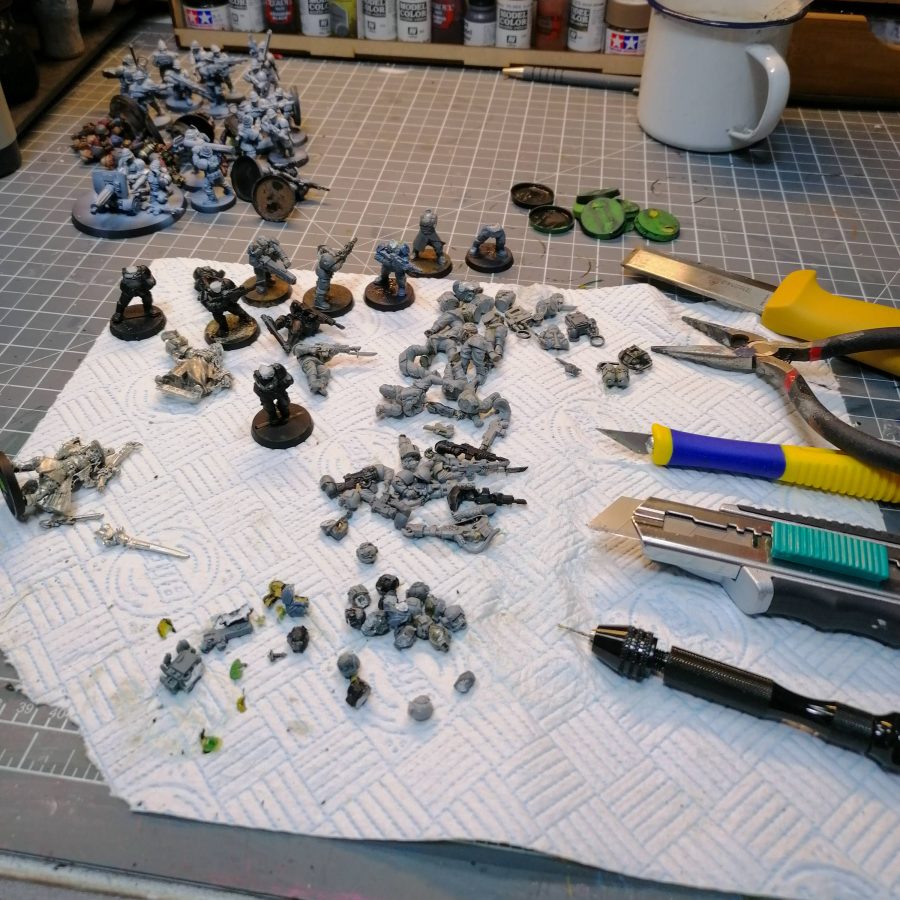 I'm going to count anything closely hobby adjacent as well. Army building and research. Assembly. Hobby space improvements.
Play Some
I've yet to play a game. I think I tried briefly in the mid '90s but never finished a game.
This year I will learn to play and try to make it a regular thing.
When things allow I will reach out and find others who want to play.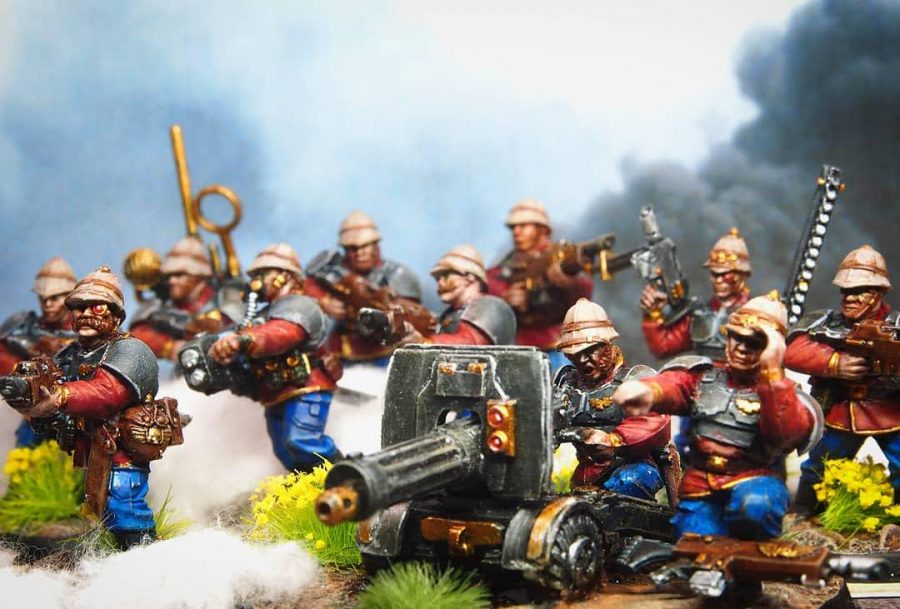 With this in mind…
Finish What I Start
In the tail end of 2020 having repeatedly stated that I only paint minis. I started an army – Space Marines. Then I started a Necron army too. Now I've started an Imperial Guard army.
This year I will complete any army I start to 500 points plus.
I will also have no more than 2 active army projects at once.
Right now the Necrons are at 500 so are "done". The Space Marines are at 1000 but I plan to take them up to 2000. The Imperial Guard is just starting but 500 is the target initially.
Use Instagram for Good
It's all too easy to fall into the like cycle on Instagram. To worry about follower counts and engagement.
I'm trying to take my own advice from my recent post on using Instagram.
To be more mindful and engage with each post. To constantly review my feed and stories and keep only those that inspire or make me feel good. To focus on sharing good content and engaging with others.