My Instagram account hasn't blown up overnight but my growth however has been steady and I recently passed the 1k mark. This wasn't down to trickery or hacking growth. This article won't give you any instant fixes. Instead these tips are all about sustainable good practice. So if you want to get better at Instagram then please read on.
Be authentic (share your passion)
Start by creating content you would want to see in your own feed. If you aren't creating content people find interesting, no amount of work will magically make your account popular.
Thankfully, the internet is full of eclectic tastes and subsets of people. If something interests or excites you, odds are it excites and interests a whole bunch of other people. You just need to find them.
N.B. Try not to fall into the trap of creating content because you think it will get likes. The best posts are the ones that come from things you care about and are passionate about.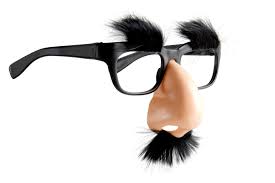 Post regular content
A foundation of sustainable growth is feeding content into the machine at a steady pace. Every day if you can. A few times a week if you are being more sensible and mindful.
With this in mind it's worth establishing some post formats you can come back to and rotate for variety and to stay inspired. Work in progress, Final shots, Tips, Collections, New stuff, etc.
Don't Spam
Try to keep it to no more than daily posts (use Stories if you want to do more).
This I'll admit is advice I try to follow and often fail at. There are times when I finish a project or series of minis at the same time and end up with a glut of content to share. I am then tempted to make multiple posts in a day. In my experience this can backfire. Leading to people unfollowing and disappointing levels of engagement.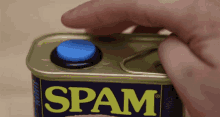 Always be hashtagging
Create a core set of standard hashtags. Copy and paste them each time from a previous post each time and then tailor them to the specific content you are sharing.
Borrow or steal from popular posts and regularly look for inspiration.
Be selective and look for hashtags that people actively follow.
Hone in on those likeminded people like yourself by finding the right hashtags.
It may seem counterintuitive, but you are often better picking a less used hashtag to avoid being lost in the noise.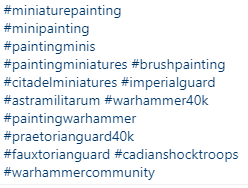 Use hashtags to inspire you
Selectively follow hashtags to pepper your feed with new and exciting work to drive your own creativity.
If you find the hashtag useful, odds are the people who like what you like will too. Hashtags are often the way communities form in Instagram.
Find and follow people who improve your Instagram experience
People will catch your attention for a range of reasons. When they do, check out their profile and see if you want to follow them.
Following someone else will often result in a like-for-like follow … but this isn't sustainable. Before you follow anyone you should:
Review their profile and grid and like any posts you actually like (don't only like their most recent posts).
Consider how much of what they post fits with your interests.
Steal ideas you like from their profile / content to improve your own.
You can now make an informed decision about whether you want to see their content in your feed. Don't feel compelled to follow everyone. Your feed and stories will become an overwhelming wall of noise if you do.
N.B. It's also a sensible aim to follow less accounts than currently follow you. This can put people off. A regular review of your followers should be part of our mindful engagement.
Find even more people worth following
Often people will appear on your radar as if by magic. But to find more you need to explore Instagram you need to track them down.
Use the Suggested for you accounts section in other's profiles.
Look at who likes or comments on your posts.
Look at who are the first to like other's posts.
Use the Explore tab and tell it what you do and don't like by engaging with it.

Stop doomscrolling
Engage mindfully and quit scrolling mindlessly through your feed. Try at least once a week doing this with every item in your feed (or for 15-30 mins).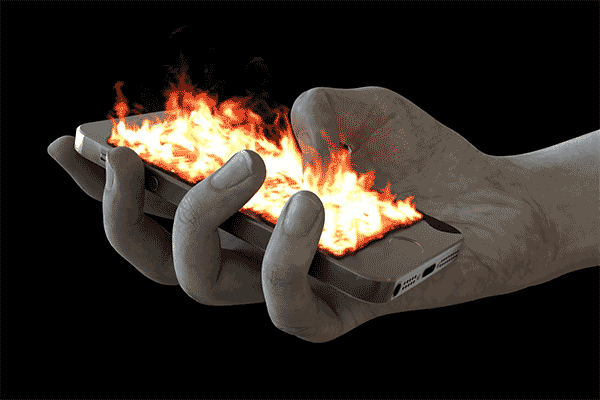 If you LIKE something:
Double-tap it to like it.
If you REALLY LIKE it:
Save it for later (and use collections to build up inspirational boards)
Tell them by commenting
Share it to your story
If you DON'T LIKE it:
Click on their profile and review it again
If your tastes or theirs have changed then unfollow them

Engage
You'll build engagement with your content faster if you actively respond to people who engage with you.
Like responses to your stories and posts (double-tap).
Like when people tag you (especially in competitions).
Respond to comments.
Thank people often.
Give candid and positive feedback.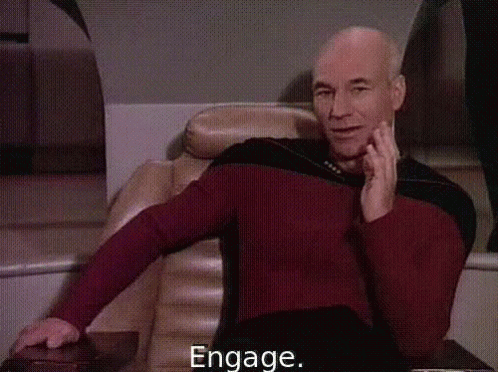 Check your own profile
Periodically review and update your profile. This is where people make a snap decision about whether to follow you.
Review your grid. What would a newcomer think in 1 second? 5 seconds? etc.
Review your description. Does this match my content?
What is your account for? Is this clear?
Consider creating a specific public Creator / Business account separate from your personal account / life.
Create links (use Linktree or similar to manage multiple links)
Use a profile avatar that represents you and your content (it should be recognisable and consistent)
Save and curate highlights from your stories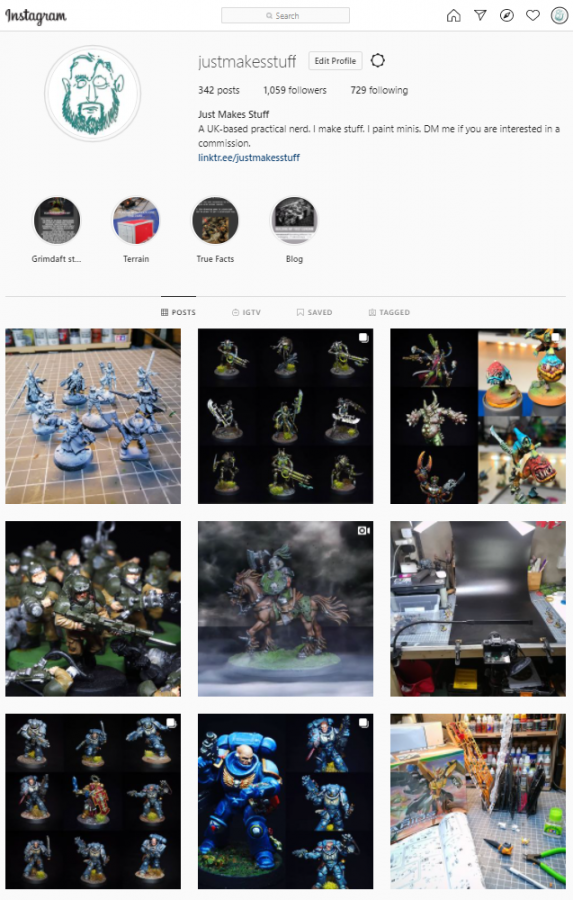 Use stories
Stories allow you to share more frequent updates and be more personal. Use this for longer form storytelling.
Share work you like
Share work from people who like your work
Ask questions and try to pepper in calls to action
Share important posts (work you are really proud of)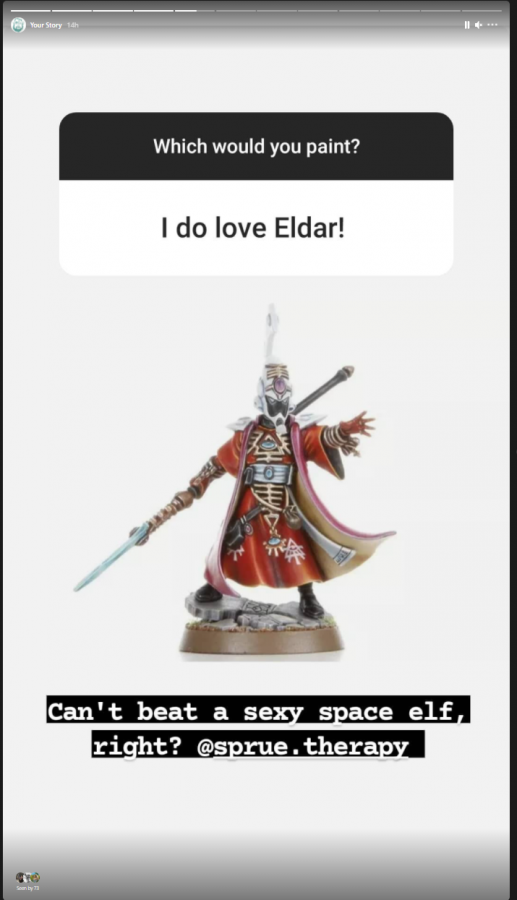 And most importantly … have fun
None of this really matters. It's just social media. Try not to take it too seriously.
Says a person who wrote a whole article on the subject…
If it stops being fun, take a break and press pause.
Remind yourself that life isn't all about likes or follower counts.
Use insights and numbers to track progress but don't obsess (the numbers are pushing you beyond steady growth)