What is EDC?
As a quick starter, EDC stands for Every Day Carry. The items you carry with you every day, like you phone, wallet, watch. 
What is an EDC Pouch?
This is part of my secondary EDC. An item that is with me whenever possible, but obviously doesn't live in my jean pocket. In fact it lives in my car's glove box and gets transferred into a day bag when away from home for the day.
Why have one?
I'm not a "prepper" fearing or expecting the apocalypse and collapse of society any minute but I do like being organised and prepared.
There are many situations that would have been easily solved if I just had that one item with me. Life is full of those moments. This pouch this aims to eliminate as many of them as I reasonably can.
The pouch
Is a Maxpedition Micro Pocket organiser is a favourite of hikers and the like. It has multiple elastic straps inside and internal pouches making it well suited to holding a variety of items. It's not really pocket-sized but is small enough to be put in the pocket of a winter coat should the need arise. The finish is simple, black, and hard wearing.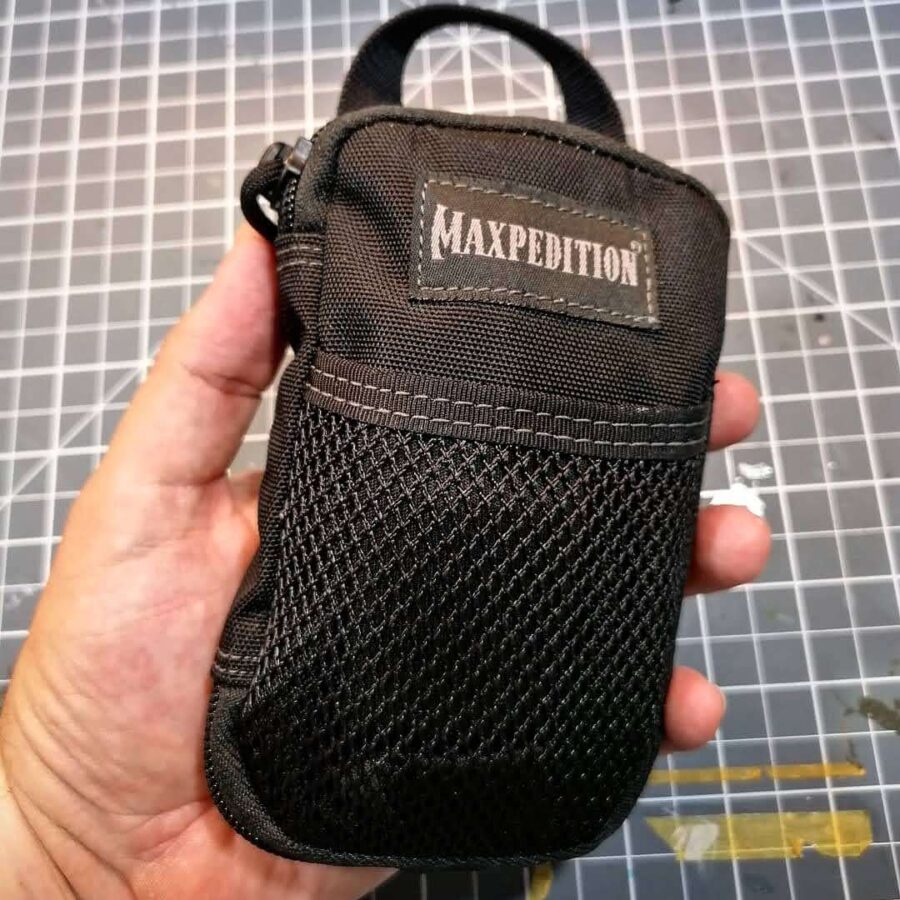 The pouch contents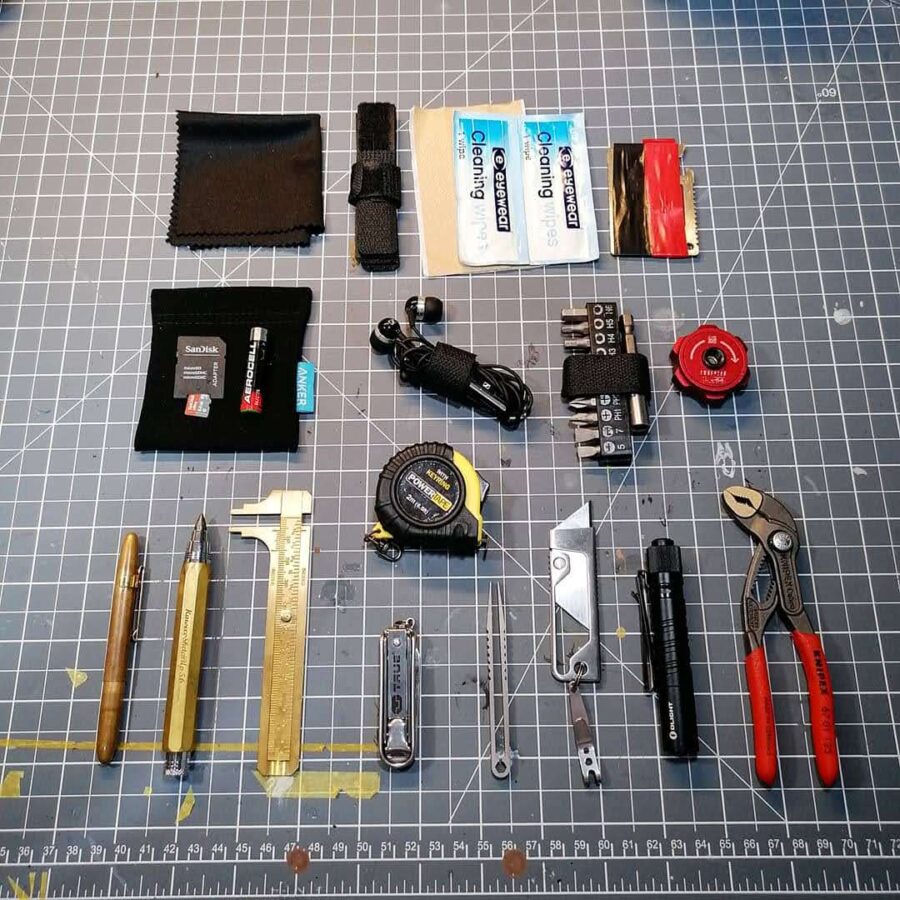 Writing
Measuring
Utility
Personal
Electronics